Why order from Ultrasky?
Trusted Manufacturer
Engineered by Ultraframe, the 'Ultrasky' range of lantern skylights is a new addition to the comprehensive range of glazed roofing solutions from Ultraframe. Ultraframe are renowned as the market leaders in conservatory and glazed roofing, design and manufacture, with over 30 years experience of innovation. Ultraframe are based in Lancashire and have manufactured roofs for over 1.5 million glazed structures, all over the UK, Europe and elsewhere across the globe.
Simple Ordering Process
Our ordering system is designed to make the ordering process as simple as possible. Decide the size of roof lantern that you require, place your order, pay by credit or debit card and select your desired day of delivery. We'll always call to confirm your order and, if you have any questions, you can call our customer service team on 01200 452 246, Monday to Friday, between 9.00am and 5.00pm.
Outstanding Customer Services
Our team of customer service advisors can guide you through the purchase process and then our technical support can help with installations. Please refer to our technical guide that can be downloaded directly here.
Best Value for Money
We offer a trusted, high quality product at trade prices. Trade prices are available to all our customers whether or not you are a tradesman. If you wish to order in bulk, contact us to set up an account and potentially receive further discounts.
Bespoke Sizes
You can order in any bespoke sizes to suit your project. You are not limited to the pre set bespoke sizes we offer for your convenience. Simply enter your required dimensions and we will do the rest. Remember to consult our installation guide for tips on how to measure the skylight dimensions.
Buy Skylights Online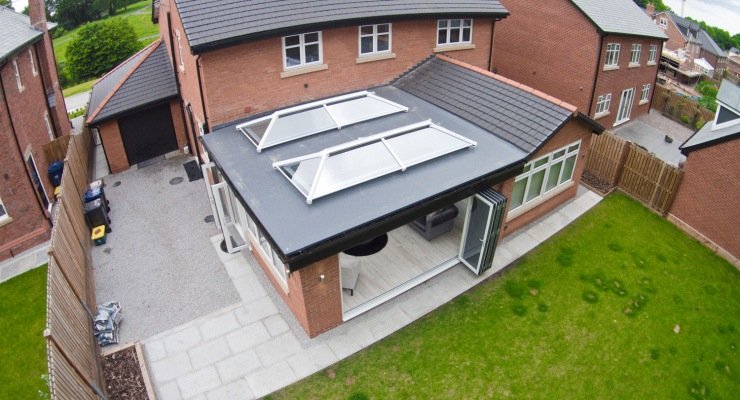 Order your Ultrasky Skylight online now or call 01200 452 246
to speak to the Ultrasky sales hotline.
Order lines open Monday - Friday 9.00am - 5.00pm
Ultrasky Case Studies