Returns Policy
Made-to-Measure Products
The images of the Products on our website are for illustrative purposes only. Although we have made every effort to display the colours accurately, we cannot guarantee that your computer's display of the colours accurately reflect the colour of the Products. Your Products may vary slightly from those images. Although we have made every effort to be as accurate as possible, because our Products are handmade all dimensions and measurements indicated on our website have a +/- 10mm tolerance
We make the Products according to the measurements you provide us. You can find information and tips on how to measure on our website, or by contacting us.
Please make sure your measurements are correct and accurate. Unfortunately, we cannot accept the return of made-to-measure Products if the reason for the return is because you provided us with incorrect measurements. However, this will not affect your legal rights as a consumer in relation to made-to-measure Products that are faulty or not as described. Advice about your legal rights is available at your local Citizen's Advice Bureau or Trading Standards Office.
If The Products Are Faulty
As a consumer, you have legal rights in relation to Products that are faulty or not as described. Advice about your legal rights is available from your local Citizens' Advice Bureau or Trading Standards Office. Nothing in these Terms will affect these legal rights.
Once you have received your delivery
If there is visible damage to the packaging or product you should refuse delivery and contact the team.
If you sign for the consignment as damaged you must inform both the carrier and Ultrasky in writing within 24 hours of receiving the goods. In the absence of notification of such claims within such periods, the goods shall be deemed to have been delivered in accordance with the order.
If you accept delivery of the product by signing for it in good condition you will not be entitled to reject or return the goods or to make any claim in respect of those goods.
Please note that when you receive your goods you must check them for damage before you sign for them. Once signed as received in good condition, claims for damaged goods are not covered by our carrier's insurance company (signing unchecked will not cover you).
We will attempt to contact you on the day that your delivery is being dispatched to confirm it is packed and is on the carrier.
Always check your delivery for damage when it is delivered before signing, all goods sent by us are insured against damage until you sign. Signing unchecked does not cover the delivery against damage.
Terms & Conditions
All products ordered from this website are supplied subject to our Terms & Conditions of Sale which can be accessed here.
Customer Care
If you have any questions simply contact Ultrasky and we will find a solution.
Buy Skylights Online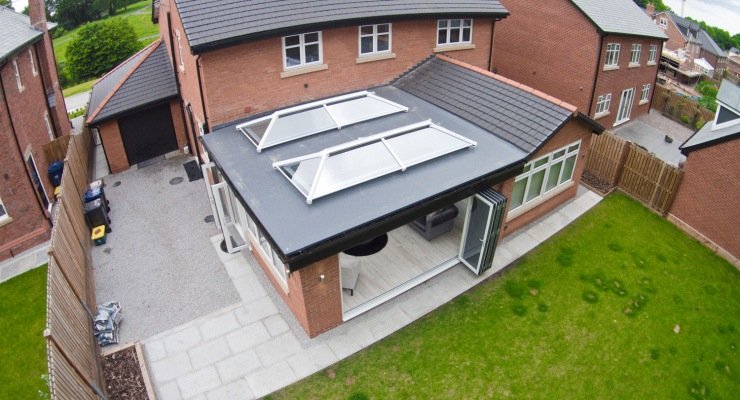 Order your Ultrasky Skylight online now or call 01200 452 246
to speak to the Ultrasky sales hotline.
Order lines open Monday - Friday 9.00am - 5.00pm
Ultrasky Case Studies