Delivery
All our products are delivered via our trusted delivery partners. To ensure that the delivery arrives in perfect condition we separate out the glass delivery from the frame and aim to have both elements delivered on the same day. We deliver all sizes, 5 days a week. You will be able to select your delivery dates during the ordering process.
Our customer service team will contact you prior to delivery to discuss any potential delivery issues and the availability of onsite help to accept the delivery. The materials usually require one extra person on site to assist the delivery driver.
Estimated dispatch dates
Our estimated dispatch dates are based on the latest production lead time data available to us on a daily basis. Please note that these do sometimes change and, in such circumstances, you will be contacted by our Customer Service Team to arrange an alternative time and date.
Handling and carriage charges
Delivery of all items required for the installation is free, to UK mainland addresses.
Installation
Each order comes with a self explanatory installation guide.
Manufacturing
All our bespoke, made to measure, roof-lanterns are manufactured to order and are subject to rigorous quality control and planned production schedules. Manufacturing will normally commence within 24 hours of the time you place your order. Consequently no refunds are permitted after 24 hours from the time you placed your order, as manufacturing will have commenced.
Customer Care
If you have any queries any time either before or after your new roof lantern is delivered, simply contact us and we will find a solution.
Our Standard Terms & Conditions of Sale apply to all products supplied and can be viewed here.
Buy Skylights Online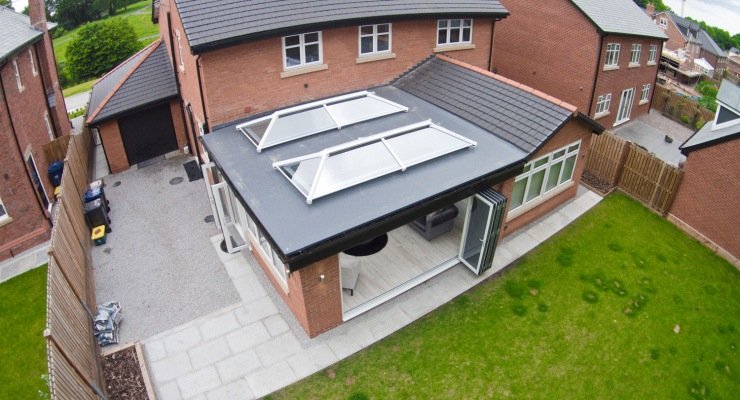 Order your Ultrasky Skylight online now or call 01200 452 246
to speak to the Ultrasky sales hotline.
Order lines open Monday - Friday 9.00am - 5.00pm
Ultrasky Case Studies