Buy Skylights Online in the UK
Date: 12/08/19
Buy skylights online
You've already decided to embark on a major home improvement project – building a flat roof extension, upgrading your existing flat roof extension, or building an orangery. The key product that will transform any of these into a stunning light-filled room is a skylight – either a flat skylight or an orangery.
Now that you've decided to extend/improve your home and you've decided to incorporate skylights into your project, the next step is to research how to buy your skylights and where to order your skylights from.
Well, look no further, because the answer is simple and may be one that you didn't know….
You can buy your skylights online using a clearly designed website to make the process, quick and hassle-free – www.ultrasky.co.uk
Online ordering for skylights
1. So how do you go about buying skylights online in the UK?
2. How easy is it to buy skylights online?
3. Do you need any special conservatory or skylight knowledge to buy skylights online?
4. What help is available to assist you in buying skylights online?
By ordering your skylights from Ultrasky.co.uk you needn't worry. The website has been designed to be as clear and helpful as possible, to make buying either flat roof skylights or lanterns an easy process. The Ultrasky.co.uk website belongs to Ultraframe, the acknowledged world leaders in the design and manufacture of conservatory and extension roofing systems, for your complete peace of mind.

Buying skylights online from Ultrasky
So just how easy is it to buy skylights online from the Ultrasky website?
Let's talk you through the simple steps involved in buying skylights online so that you can place your skylight order with complete confidence:
1. First of all, you will need to decide when you wish to buy flat skylights online or buy lantern skylights online.
2. Once you have made this choice, visit www.ultrasky.co.uk. Not only can you buy skylights online on this website, but you can also find more information about Ultraframe's Ultrasky range of flat skylights and lantern skylights.
3. Once you are on Ultrasky.co.uk, visit the product section for your chosen rooflight, and then you are ready to buy rooflights online.
4. Whether you are buying flat skylight rooflights online or buying lantern skylights online, the process is the same:
5. Sizes of skylights online – choose from our preset sizes or input your own bespoke dimensions
6. Colours of skylights online – choose from our choice of external colours for flat skylights and internal and external colours for lanterns.
7. If you are buying lantern skylights online, you will have a choice of colour for both the internal and external face of the lantern skylight, as well as a choice of material. Lantern skylights are available in either PVCU or aluminium when buying skylights online and can be ordered with these materials internally or externally in three combination options.
8. Glass/glazing colours of skylights online – choose your glazing colour as part of the process of buying skylights online.
9. If you are buying a flat skylight online, you will also need to choose whether to include a kerb. This is a waterproof upstand that the flat skylight will sit atop.
10. Once you have inputted this information the total price to buy skylights online will be displayed on the screen and once you are happy that everything is correct, you can add the skylights to your basket, ready to buy skylights online.
11. Once you have checked out and paid for your skylights online, a member of the Ultraframe team will call you to confirm the delivery date.
12. It really is as simple as that to order skylights online in the UK!

Ordering skylights online – what help is available?
We have tried to ensure that the Ultrasky.co.uk website makes the process of buying skylights online as simple as possible, but of course, you may still have some questions.
If this is the case, what help is available to help you in buying skylights online?

There are several options available if you need help buying skylights online via the Ultrasky website:
Live chat – use the live chat facility on the Ultrasky website
Fill in the contact us form on the Ultrasky website
Email the Ultrasky help team
Call the Ultrasky help team

Whichever contact method you choose, you can be assured that there will be a friendly and knowledgeable skylight expert available to help you buy skylights online.

Good luck with buying skylights online – you can now do so with complete confidence and in the knowledge that there is a whole host of support to help you with any queries, should you need it.
Buy Skylights Online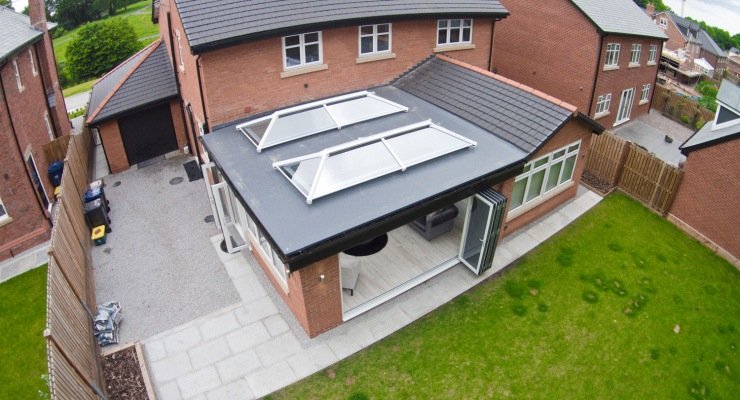 Order your Ultrasky Skylight online now or call 01200 452 246
to speak to the Ultrasky sales hotline.
Order lines open Monday - Friday 9.00am - 5.00pm
Ultrasky Case Studies