Ready, set, sell! Get your house sale-ready
Date: 21/09/17
Autumn is a good time to think about selling your home. With the kids back at school, buyers return to house hunting after the summer holidays and are often in a hurry to find a property before the Christmas period. But it's also popular time to put your house on the market. What can you do to make your home stand out from the rest? Installing an UltraSky roof lantern could be the enhancement your house needs to get a good price and a quick sale.
Show it off in a good light
During the holiday period people have little time to spare house hunting, but come late September buyers start to look around for property. The disadvantage of selling at this time of year is that days start to shorten and there are less bright sunny days to show off your home in the best light. This is a significant problem if your home is already poorly lit. Prospective buyers may be put off by dark rooms and gloomy spaces can appear smaller.
If this is the case, you might like to consider investing in some home improvements before you put your home on the market. An UltraSky roof lantern can be ready for delivery in as little as 6 days, is easily installed and can transform dark rooms in to light, airy spaces. Our roof lights have a superior spanning capacity and can be manufactured in a range of bespoke sizes, to allow the maximum amount of light in to the room below. So even on a grey September day, your house can still make a dazzling impression on a buyer.
Clear the clutter
A clever trick for making your home seem more spacious, is to clear away any household clutter. For instance, put away those piles of books and empty your kitchen work surfaces. At UltraSky we also work hard to reduce unnecessary clutter when we're designing our skylights – that's why our units feature elegant, clean lines and minimal bars. With more light, and less clutter, your rooms will seem more open, brighter and more contemporary.
You could also consider updating your soft furnishings, this can be done on a small budget but has a big impact. If you have a particular aesthetic that you're aiming for, you can design your roof lantern to match! We offer a range of materials and colours, both for the interior and exterior of your skylight, so that you can select a look to suit your home.
Assure lasting quality
When a property has recently been renovated, a prospective buyer will want assurance that the work has been completely to a high standard with materials that will last. With UltraSky, that assurance comes as standard: every UltraSky roof lantern comes with a free warranty. We offer a 10 year warranty on any white unpainted, powder coated, foiled or SIP panel frames and a 5 year warranty for coloured or otherwise coated frames. We use only premium quality materials, including Conservaglass glazing, which is toughened against the worst UK weather and guaranteed for 10 years.
So if you're selling your house this autumn, give some thought to how a small investment could pay dividends. Have a look at our image gallery to see how an UltraSky lantern could help to show your property off in the best light, or call our customer service team today to discuss your order on 01200 452 246 (lines open Monday – Friday, 9.00am - 5.00pm)
Buy Skylights Online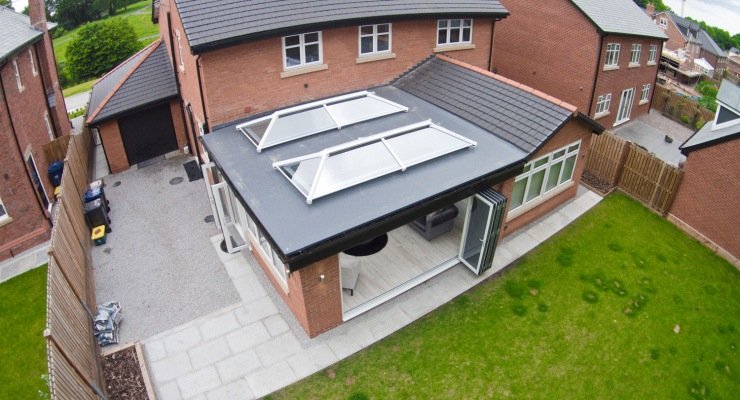 Order your Ultrasky Skylight online now or call 01200 452 246
to speak to the Ultrasky sales hotline.
Order lines open Monday - Friday 9.00am - 5.00pm
Ultrasky Case Studies