How to purchase Roof Windows online
Date: 17/12/19
If you want to purchase roof windows online but don't know how to choose the right roof window for your project or are not sure how or where to purchase roof window online from, let Ultraframe help you out. This handy guide to purchasing roof windows online should take no more than five minutes to read and will tell you everything you need to know about purchasing roof windows online so that you can do so with total confidence.
Choosing the best roof windows online to buy
Before you do anything else, you need to choose which roof window online is the best to purchase and to do this, you need to understand the key factors involved in choosing a rooflight.
Things to consider when purchasing a rooflight online include:
• Thermal performance – is the rooflight energy efficient? This is explained in terms of a measure called a U-Value. The lower the U-Value, the more energy efficient the roof window is.
• Customisation options – check before buying roof windows online that you are able to personalise the product to meet your needs. These options might include a choice of colours, sizes, glazing options and more.
• Noise reduction options – ensure that your roof window features acoustic glazing to ensure that outside noise is blocked out, leaving you with a peaceful interior environment.
The Ultrasky Flat Skylight and the Ultrasky Lantern are the best roof windows in all of these categories so when choosing to buy roof windows online, these are the best products you can choose for your home improvement project.
Ease of roof windows online ordering
Choosing to purchase your roof windows online can be quite a daunting task if the website and ordering software isn't well designed and easy to use as you need to have complete peace of mind that everything will be perfect. Ordering roof windows online from www.ultrasky.co.uk couldn't be any easier. The website takes you through a simple step-by-step process to ordering roof windows online so that every option is considered – ensuring you can choose, specify and order roof windows online that will be the perfect enhancement to your orangery or extension.
While the website has been designed to make ordering roof windows online as simple as possible, there is also a helpline where you can ring and speak to knowledgeable staff who will be happy to answer any queries you may have about ordering your roof windows online. If it's easier for you to send your enquiry via email, there is also a dedicated email address which is manned by the skilled Ultrasky team. Ordering roof windows online from the Ultrasky website couldn't be easier.
Ordering roof windows online – delivery options
When ordering roof windows online, once you have chosen and ordered your roof window online, the final step is the delivery. Ultraframe deliver Ultrasky roof windows five days a week and ordering a lantern roof window online in one of the standard colours, means that you can take delivery of your new roof window in just six days. Not only this but ordering roof windows online via the Ultrasky website means that you will benefit from FREE delivery to anywhere in the UK by our skilled delivery team. When you order roof windows online from Ultraframe, you will be able to select your preferred delivery date during the ordering process. Once you have placed your order, one of the team will give you a call to check if there are any special arrangements needed for the day of delivery.
The speed and zero cost delivery are yet further reasons why ordering roof windows online from www.ultrasky.co.uk is your best option for the best product with the best service.
When you order roof windows online from the Ultrasky website, you can be assured that there is a whole host of support available, right from choosing your roof window online, to ordering your roof window online, all the way through to the delivery of your roof window.
Order your roof windows online with complete confidence at www.ultrasky.co.uk.

Buy Skylights Online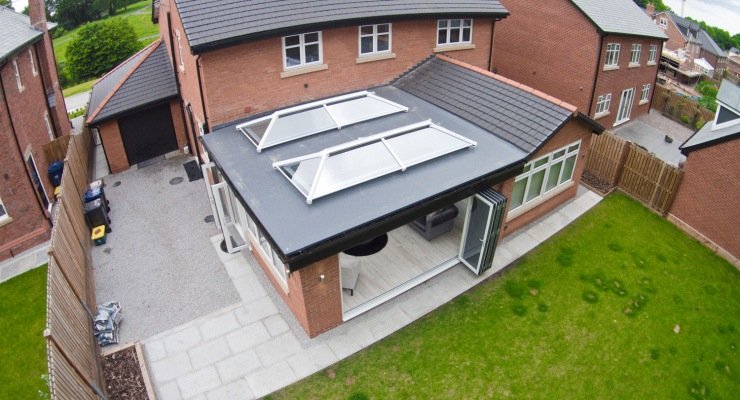 Order your Ultrasky Skylight online now or call 01200 452 246
to speak to the Ultrasky sales hotline.
Order lines open Monday - Friday 9.00am - 5.00pm
Ultrasky Case Studies