Satisfaction guaranteed! What's covered in an Ultrasky Warranty?
Date: 08/10/17
Ultrasky roof lanterns are made to last. We only use the highest grade aluminium, PVC and glazing and they are assembled by master craftsmen. We don't expect customers to have any problems with their purchase. Our sleek frames are some of the narrowest on the market, designed to maximise the amount of light available, but they are also incredibly strong and robust and will withstand even the worst of British weather.
But however confident we are in the lasting strength and quality of our products, we understand that customers will want the peace of mind that comes with knowing that your purchase is guaranteed. That's why we include a warranty with every unit that we supply.
Returns
First of all, if your new roof lantern is damaged during transit, you're automatically legally covered by Trading Standards. If you notice that an Ultrasky delivery looks damaged or tampered with you can reject the delivery immediately or let Ultrasky and the carrier know within 24 hours of receiving the goods. Providing that you follow these instructions, we will always replace faulty or damaged stock. You can read more about our Returns Policy here.
Warranty
Ultrasky offer a 10 year warranty on any white unpainted, powder coated, foiled or SIP panel frames and a 5 year warranty for those that are coloured or otherwise coated. We use only premium quality Conservaglass glazing, which is covered for 10 years against premature seal failure. You can see the full warranty conditions here.
We include this generous warranty in the price of all of our roof lanterns. We have complete confidence in our products, so we are glad to pass this peace of mind on to our customers free of charge. Satisfaction guaranteed!
Order online today or call our customer service team on 01200 452 246 (Monday - Friday, 9.00am - 5.00pm).
Buy Skylights Online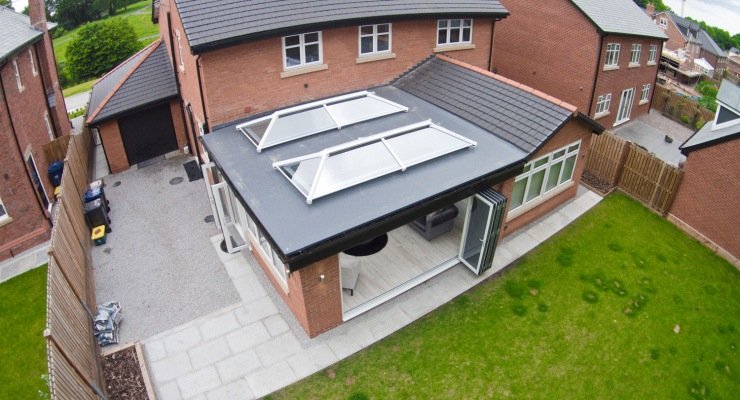 Order your Ultrasky Skylight online now or call 01200 452 246
to speak to the Ultrasky sales hotline.
Order lines open Monday - Friday 9.00am - 5.00pm
Ultrasky Case Studies