Why buy UltraSky?
Date: 03/11/16
Want to breathe new life into your property? Lantern skylights are a stylish way to bring more natural light into your home and transform dark rooms into bright living spaces. But that's not all. Ultrasky skylights offer a stylish, simple solution to many of the dilemmas faced by modern homeowners.
Here's how.
Light without compromise
There are many ways of bringing light into your new home, but some window designs come with complicated planning constraints, impact on your privacy or aren't sufficiently secure. Ultrasky skylights can bring light right into the heart of your home, to areas that traditional windows can't reach, without the compromises.
Home is a haven
Your home should be somewhere you feel completely at ease and our skylights can help keep your house warm and comfortable all year round. A thermally broken ridge and insulated bars mean that Ultrasky roof lanterns are the most thermally efficient lanterns on the market, while high performance glazing options can also help reduce noise pollution. Bringing more natural light into your home could also help you save money on your energy bills.
Valuable investment
Roof lanterns and skylights can help to modernise older properties or bring a new feeling of space to small rooms, adding value to your home without the need for more costly and disruptive alterations. Installation is a relatively simple process for a professional installer and we provide a detailed installation guide with every purchase, to help make sure everything goes smoothly.
Ultrasky is based on the tried and tested BBA approved Ultraframe Classic roofing system and Ultraframe have over 30 years of experience in glazed roofing, design and manufacture. We've made roofs for over 1.5 million glazed structures, all over the UK! So you be confident that you're investing in a quality product that's built to last, from a trusted manufacturer. And with all our skylights available to all our customers at trade prices, Ultrasky is an achievable investment.
Hassle free purchase
Who has the time for home improvements these days? You do! Our ordering system is designed to make the ordering process as simple as possible. Just pick the size you need from our off the shelf options, or get an instant quote for a bespoke size using the price calculator on our website. You can place your order online, pay by credit card and select your desired day of delivery. We'll always call to confirm your order and if you have any questions or need assistance you can call us between 9.30am to 5.00pm.
What's more we can usually deliver our skylights within 10 working days directly to site (for a standard size or colour).
So what are you waiting for? Order your Ultrasky skylight today.
Buy Skylights Online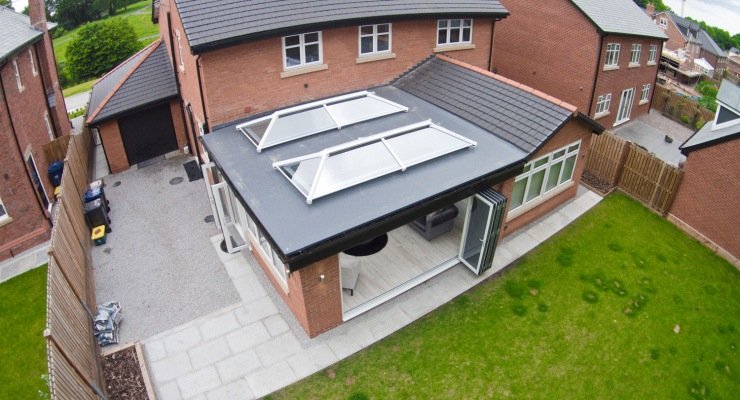 Order your Ultrasky Skylight online now or call 01200 452 246
to speak to the Ultrasky sales hotline.
Order lines open Monday - Friday 9.00am - 5.00pm
Ultrasky Case Studies