High quality roof lanterns at trade prices
Date: 14/06/17
At Ultrasky, we pride ourselves on offering outstanding service to existing and prospective customers. We have designed our online ordering process to be as simple as possible, supported by a customer service line that is open 5 days a week. Even our installation process is straightforward!
In line with this commitment, we also want our pricing to be simple and easy to understand. But with so many styles and sizes of roof lanterns to choose from, things can get a little complicated. To help, we have created this handy Q&A to guide you through our roof lantern prices.
Are Ultrasky roof lanterns good value?
We deliver excellent value for money by selling our products at trade prices, without compromising on the quality. All our roof lanterns are manufactured with superior grade materials. Ultrasky rooflights use only Conservaglass glazing – a high performing roof glass that is self-cleaning, contains UV filters and is toughened to withstand the worst British weather. It is also very thermally efficient, so it keeps heat out in the summer and retains warmth in the winter, saving you money on your energy bills.
Our roof lanterns benefit from innovative design features and expert manufacturing, which together create a product that is both beautiful and hard wearing. We are so confident in the lasting quality of our roof lanterns that we include a 10-year guarantee as standard in the price of your roof lantern.
What do I get for my money?
Whatever you want (well, within reason!)! We offer all our customers the chance to design their own bespoke roof lantern, with materials and colours to suit the style of their property. You can choose from aluminium or PVC bars and select the colour of both the glazing and the internal cladding. The aluminium option is also available in white, anthracite grey or satin black. You can order your roof light in a standard size or select the exact dimensions you need for your project.
When you place your order, bear in mind that the choices you make will affect the price of your roof lantern and may also alter the delivery time. For instance, larger roof lights will cost more and the aluminium option is also more expensive. We charge a fixed price of £75 for delivery of all the components, regardless of size, to UK mainland addresses and you will be able to select your delivery date during the ordering process.
Why isn't there a price list?
The amount of different options available means that a price list would not be practical. Instead, you can use the cost calculator on our home page to receive an instant quote for the cost of your bespoke roof lantern. Prices start from £972.60 (excluding VAT and delivery).
If you have any questions or would like more guidance on how different options are priced, please feel free to call our customer service team and they will be happy to help.
Trade prices
One rule applies for every roof lantern that we sell: our products are available at trade prices to all customers, whether or not you are a tradesman. So you can be confident that if you buy direct from Ultrasky you will pay the best price for an excellent product. What's more, you will receive exceptional customer care from the moment you contact our sales team, right through to the completion of your project. And that, as they say, is priceless!
Visit our homepage now to receive an instant quote from our online price calculator or call our sales team on 01200 452 246.
Buy Skylights Online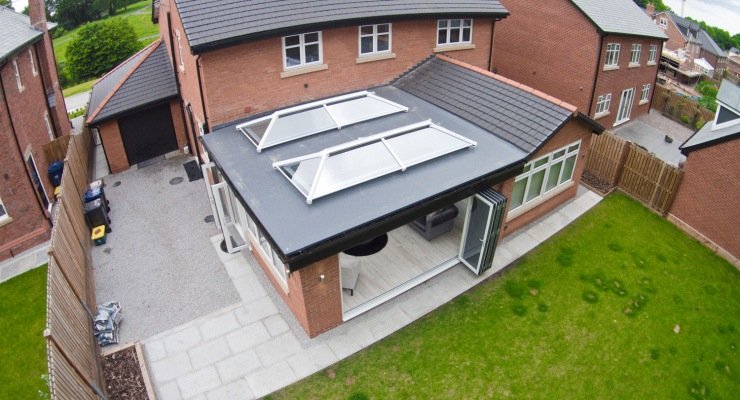 Order your Ultrasky Skylight online now or call 01200 452 246
to speak to the Ultrasky sales hotline.
Order lines open Monday - Friday 9.00am - 5.00pm
Ultrasky Case Studies